Jonathan earned his Ph.D. at Virginia Tech in Biological Systems Engineering. During his time at Virginia Tech, he worked on multiple projects related to spatial modeling and remote sensing, in particular problems that involve agricultural and environmental systems. His dissertation involved applying ground-based lidar to various ecological applications. After completing his Ph.D. he worked as a post-doc for the USDA-ARS in Beltsville in the Crop Systems and Global Change Lab, doing research related to simulating the potential production capacity of crops within regional food systems using a geospatial crop model. Jonathan received his undergraduate degrees at the University of Maryland, College Park in Biological Resources Engineering and Computer Science.
Publications
Resop, J. P., L. Lehmann, and W. C. Hession. April 2019. "Drone Laser Scanning for Modeling Riverscape Topography and Vegetation: Comparison with Traditional Aerial Lidar." Drones. 3(2): 35.
Resop, J. P., D. H. Fleisher, D. J. Timlin, D. Mutiibwa, and V. R. Reddy. December 2016. "Climate, Water Management, and Land Use: Estimating Potential Potato and Corn Production in the U.S. Northeastern Seaboard Region." Transactions of the ASABE. 59(6):1539-1553.
Resop, J. P., W. C. Hession, and T. M. Wynn. July 2014. "Quantifying the Parameter Uncertainty in the Cross-sectional Dimensions for a Stream Restoration Design of a Gravel-bed Stream." Journal of Soil and Water Conservation. 69(4):306-315.
Resop, J. P., D. H. Fleisher, D. J. Timlin, and V. R. Reddy. January 2014. "Biophysical Constraints to Potential Production Capacity of Potato across the U.S. Eastern Seaboard Region." Agronomy Journal. 106(1):43-56.
Resop, J. P., D. H. Fleisher, Q. Wang, D. J. Timlin, and V. R. Reddy. November 2012. "Combining Explanatory Crop Models with Geospatial Data for Regional Analyses of Crop Yield using Field-scale Modeling Units." Computers and Electronics in Agriculture. 89(1):51-61.
Resop, J. P., J. L. Kozarek, and W. C. Hession. April 2012. "Terrestrial Laser Scanning for Delineating In-stream Boulders and Quantifying Habitat Complexity Measures." Photogrammetric Engineering and Remote Sensing. 78(4):363-371.
Resop, J. P., J. S. Cundiff, and C. D. Heatwole. February 2011. "Spatial Analysis to Site Satellite Storage Locations for Herbaceous Biomass in the Piedmont of the Southeast." Applied Engineering in Agriculture. 27(1):25-32.
Resop, J. P. and W. C. Hession. October 2010. "Terrestrial Laser Scanning for Monitoring Streambank Retreat: Comparison with Traditional Surveying Techniques." Journal of Hydraulic Engineering. 136(10):794-798.
Areas of Interest
Environmental, Hydrological, Agricultural, and Ecological Systems
Lidar Remote Sensing (Terrestrial and Drone-based)
Water Resources Engineering and Ecological Engineering
Modeling and Simulation
Stream Restoration Design
Uncertainty Analysis
Degrees
Degree Details

Biological Systems Engineering, Virginia Tech, Blacksburg, 2010

Degree Details

Biological Resources Engineering, University of Maryland, College Park, 2006

Degree Details

Computer Science, University of Maryland, College Park, 2004

Degree Details

Biological Resources Engineering, University of Maryland, College Park, 2004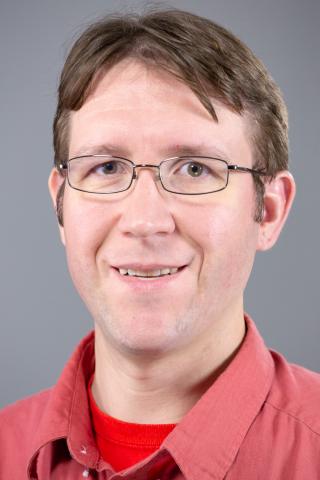 1137 LeFrak Hall
Department of Geographical Sciences