I am broadly interested in characterizing spatial patterns and processes through the use of quantitative geographic methods, which typically falls under the banners of spatial analysis and spatial statistics, geographic information science, and the emerging discipline of spatial data science. My work typically involves modeling human processes within urban environments and therefore also intersects with the disciplines of computational social science, and urban informatics. Overall, my research has targeted the development of multivariate spatial statistics and how they can be used to capture how relationships change by spatial and temporal contexts. This includes issues of theory, interpretation, scalability, and integration of traditional geographic models with novel "big" datasets, as well as applications in public health, crime, urban mobility, and transportation systems. I also participate in open source software development to support my research and facilitate the replicability and reproducibility of the spatial sciences. Currently, I focus on two lines of inquiry: 
The first line of inquiry investigates how scale can be better captured in local multivariate statistical models, such as multiscale geographically weighted regression (MGWR). This work entails developing algorithms for both the inference of spatial relationships and the prediction of spatial observations. It also seeks to scale these methods, which are frequently computationally cumbersome, so that they can be used at higher resolutions (i.e., within cities) and for larger scopes (i.e., national and global). Ongoing research includes an application to modeling obesity rate across Phoenix and developing an open source Python implementation of MGWR.   
The second line of inquiry seeks to utilize spatial interaction models (SIM) to study urban mobility. Specifically, this work utilizes the high temporal frequency of new transport datasets, such as automatically collected taxi trips, to study the impacts of disruptions upon urban mobility. Ongoing research includes an application to extreme weather events and transport disruptions in New York City and the development of  an open source Python implementation of SIMs that scale to accommodate a large number of origin-destination pairs. 
I am currently looking to recruit a highly motivated PhD student with interests in one or more of the areas described above. I encourage all those interested to please send me an email with your CV and details regarding your background and research interests to discuss if my expertise is a good match for your goals.
Degrees
Degree Details

Geography, Arizona State University

Degree Details

Geography, CUNY Hunter College

Degree Details

History, University of Delaware
Current Students
Former Students
Related Students (Listed by Student on Student's Profile)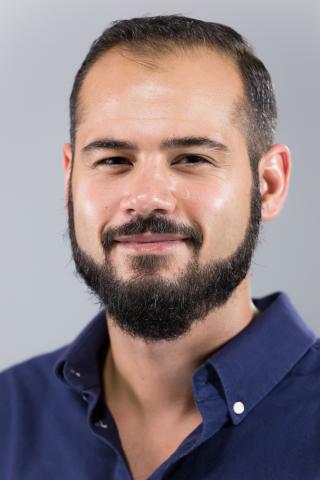 1129 Lefrak Hall
Department of Geographical Sciences