I am Executive Director of the Global Land Programme (www.glp.earth) a Global Research Network of Future Earth.  As of February 2023, GLP's International Programme Office moved from the University of Bern, Switzerland to its new home at the University of Maryland, College Park.
My work and research aim to improve understanding of how land systems serve as the 'meeting ground' for multiple claims on land for livelihoods, biodiversity, carbon, food production, among others. Throughout my work, I seek to co-design and co-produce knowledge and link science to action towards just and better futures for people and nature.
I am an integrative geographer, employing the interdisciplinary toolbox of land systems science to build systemic understandings of contemporary dynamics of economic globalization, land governance, and tenure security and their interactions with land use and livelihood processes.
My research is also informed by over 20 years of experience in natural resource management, community environmental governance, and land tenure/land use processes on the ground in Central and South America and West Africa. I have worked in a wide range of development contexts, from war to post-conflict reconstruction in Guatemala and El Salvador, and as a development practitioner, UN peacekeeper, and researcher. My doctoral research on conflict, land reform and land use in El Salvador supported a deeper understanding of challenges and solution spaces linking peacemaking and environmental governance in post-war Latin America.
In our NASA Land-Cover and Land-Use Change (LCLUC) synthesis project, "The Global Land Rush: A Socio-Environmental Synthesis" (2017- 2022), we developed an integrated synthesis of large-scale land acquisitions (LSLAs) employing case studies in Argentina, Cambodia, and Laos to advance synthesis methods for understanding linked socio-environmental causes and consequences of land change.
I am Associated Senior Research Scientist at the Centre for Development and Environment at the University of Bern, Switzerland and Senior Fellow of the Breakthrough Institute. 
Areas of Interest
Socio-economic telecouplings and interactions with land-use change processes
Environmental governance, land tenure/land use, and resource rights (i.e., large scale conservation initiatives, REDD and forest carbon initiatives)
Role of global research networks in transformations to sustainability
Degrees
Degree Details

Environmental Studies, University of California - Santa Cruz

Degree Details

International Affairs/Latin American Studies, University of Colorado - Boulder
In the face of rapid and wide-reaching environmental and social change, science should provide solutions for societal transformations toward sustainability. As a systemic science focused on complex socio-ecological interactions around land use and associated trade-offs and synergies, land system science is well situated to contribute to this agenda. Thus, in my research practice, I seek to be aware and intentional about the normative implications of my research topics, questions, and results and structure my research towards key questions capable of contributing to societal transformations.
Board Member, Community Agroecology Network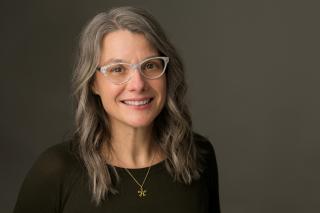 4600 River Road, Suite 309F1 (send mail to 2181 LeFrak)
Department of Geographical Sciences