I am currently Executive Officer of the Global Land Programme (www.glp.earth), a past project of the International Geosphere Biosphere Programme, and a current global research project of Future Earth. In addition to my role at UMD, I am Senior Scientist at the Centre for Development and Environment at the University of Bern, Switzerland.
In my current research, I seek to understand how land use and governance is connected (telecoupled) across distant socio-ecological systems, and to explore how contextualized 'pathways' can be designed through transdisciplinary methods in support of more just and sustainable governance of land resources.
I am currently working to synthesize causes and consequences of land change associated with large-scale land acquisitions in the global South through a NASA Land-Cover and Land-Use Change (LCLUC) project as principal investigator (2017-2021) with case studies in Argentina, Cambodia and Laos. 
Areas of Interest
Socio-economic telecouplings and interactions with land-use change processes
Environmental governance, land tenure/land use, and resource rights (i.e., large scale conservation initiatives, REDD and forest carbon initiatives)
Role of global research networks in transformations to sustainability
Degrees
Degree Details

Environmental Studies, University of California - Santa Cruz

Degree Details

International Affairs/Latin American Studies, University of Colorado - Boulder
As we wrote in a recent paper (Nielsen et. al, 2019), it is my view that science should provide solutions for societal transformations toward sustainability in the face of global environmental change. Land system science, as a systemic science focused on complex socio-ecological interactions around land use and associated trade-offs and synergies, is well placed to contribute to this agenda. In my own research practice I seek to build a stronger engagement with the normative implications of scientific practice, research topics, questions and results and to as well as to structure my research towards key questions capable of contributing to societal transformations. 
Board Member, Community Agroecology Network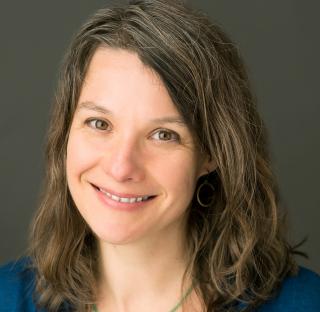 LeFrak Hall
Department of Geographical Sciences