Research Interests Molly E. Brown, PhD
My research focuses on the nature-society interface, where environmental variability and change affects food security, nutrition outcomes, agricultural development and other aspects of society.  I use satellite remote sensing to understand environmental dynamics, and social and economic datasets that allow for exploration of the impact of these dynamics on communities at a continental scale.  I conduct research in four areas: using long term data records in vegetation and rainfall to understand environmental change, particularly in Africa; research to develop new methods for ensuring the use of new and existing satellite remote sensing in applications with societal benefit; use of satellite data with demographic and nutrition household surveys to measure the impact of environmental shocks on human health outcomes; and the development of models and methods that enable the quantification of the impact of environmental and international food price shocks on local food prices. Ongoing projects include:
Developing new methods to integrate remote sensing data into econometric, nutrition, and food security models to improve our understanding of the effect of weather and climate on society;
Exploring the use of long term records of vegetation, rainfall, soil moisture and evaporative stress in agriculture insurance programs in Africa;
Working with local, national and international organizations to incorporate Earth science data and models to improve hazard early warning and understand of the threats of climate change;

Understand the value of satellite remote sensing data in decision making communities; and

Engaging with decision makers across the agriculture value chain in tropical countries.
I recently have begun working with 6th Grain Corporation as their Chief Science Officer. 6th Grain is an innovative and agile digital agriculture technology company with solutions being used by leading input suppliers and other large international companies in both low and high-income country settings. 6th Grain provides high quality, actionable intelligence via mobile device that will guide focused marketing and infrastructure investments by growers and agricultural companies.
Recent publications include:
Brown M.E, Backer D., Billing T. White P., Grace K., Doocy S. and Huth P. (2020) Empirical Studies of Factors Associated with Child Malnutrition: Highlighting the Evidence about Climate and Conflict Shocks. Food Security Journal. In press. DOI: 10.1007/s12571-020-01041-y
Cooper, M., M.E. Brown, S. Hochrainer-Stigler, G. Pflug, I. McCallum, S. Fritz, J. Silva, A. Zvoleff (2019) Mapping the Effects of Drought on Child Stunting. Proceeding of National Academy of Science. 116 (35) 17219-17224; doi: 10.1073/pnas.1905228116
Cooper, M., M.E. Brown, C. Azzarri, and R. Meinzen-Dick (2019) Hunger, Nutrition and Precipitation: Evidence from Ghana and Bangladesh. Population and Environment. Doi: 10.1007/s11111-019-00323-8
K. Zhao, M. Wulder, T. Hu, R. Bright, Q. Wu, H. Qin, Y. Li; E. Toman, B. Mallick, X. Zhang, M.E. Brown (2019) Detect change-point, trend, and seasonality in satellite time series data to track abrupt changes and nonlinear dynamics: A Bayesian ensemble algorithm. Remote Sensing of Environment. In press.
M.E. Brown, V.M. Escobar (2019) NASA's Early Adopter Program Links Satellite Data to Decision Making. Remote Sensing Journal. 11:4, 406; doi: 10.3390/rs11040406
Osgood, Daniel; Powell, Bristol; Diro, Rahel; Farah, Carlos; Enenkel, Markus; Brown, Molly E; Husak, Gregory; Blakeley, S. Lucille; Hoffman, Laura and McCarty, Jessica (2019) Farmer Perception, Recollection, and Remote Sensing in Weather Index Insurance for Agriculture in the Developing World: an Ethiopia Case Study. Remote Sensing Journal 10: 12, 1887; doi: 10.3390/rs10121887
T. Iizumi, M. Kotoku, P.C. West, J.S. Gerber, W. Kim and M.E. Brown (2018) Uncertainties of potentials and recent changes in global yields of major crops resulting from census- and satellite-based yield datasets at multiple resolutions. PLoS One 13: 9, e0203809. Doi: 10.1371/journal.pone.0203809
Enenkel, M., D. Osgood, M. Anderson, B. Powell, J. McCarty, C. Neigh, M. Carroll, M. Wooten, G. Husak, C. Hain, M.E. Brown (2018) Exploiting the convergence of evidence in satellite data for advanced weather index insurance design. Weather, Climate and Society 11: 1 doi: 10.1175/WCAS-D-17-0111.1
Niles, M. and M.E. Brown (2017) A multi-country assessment of factors related to smallholder food security in varying rainfall conditions. Scientific Reports. 7: 16277, doi: 10.1038/s41598-017-16282-9.
D. Davies, M.E. Brown, K. Murphy, N. Stavros, B. Zavodsky, M. Carroll (2017) NASA Data for Time-Sensitive Applications: A Workshop Summary.  IEEE Geoscience and Remote Sensing Magazine. Doi: 10.1109/MGRS.2017.2729278
M.E. Brown, Funk, C.C., Pedreros, D., Korecha, D., Lemma, M., Rowland, J.D., Williams, E., Verdin, J.P. (2017) A Climate Trend Analysis of Ethiopia—Examining Subseasonal Climate Impacts on Crops and Pasture Conditions. Climatic Change 142(1-2): 169-182. doi:
10.1007/s10584-017-1948-6
M.E. Brown, E.R. Carr, K. Grace, K. Wiebe, C. Funk, W. Attavanich, P. Backlund, L. Buja (2017) Do markets and trade help or hurt the global food system adapt to climate change? Food Policy Journal. 68 pp154–159. doi: 10.1016/j.foodpol.2017.02.004
Areas of Interest
remote sensing, agriculture, food security, digital software
Degrees
Degree Details

Department of Geographical Sciences, University of Maryland College Park

Degree Details

Department of Geographical Sciences, University of Maryland College Park

Degree Details

Biology and Environmental Studies, Tufts University
National

National Academy of Science's Committee on Earth Sciences and Applications from Space

National

Member of the NACP Science Implementation Plan writing committee, to be issued in 2021

International

Associate Editor for Open Climate Change Journal from the Oxford University Press
Former Students
Matthew Cooper

Post-doctoral Fellow, Harvard University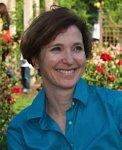 Off campus office
Department of Geographical Sciences
Office Hours
7:30 am to 4:00 pm