Geographical Sciences Computer Lab Reservations
---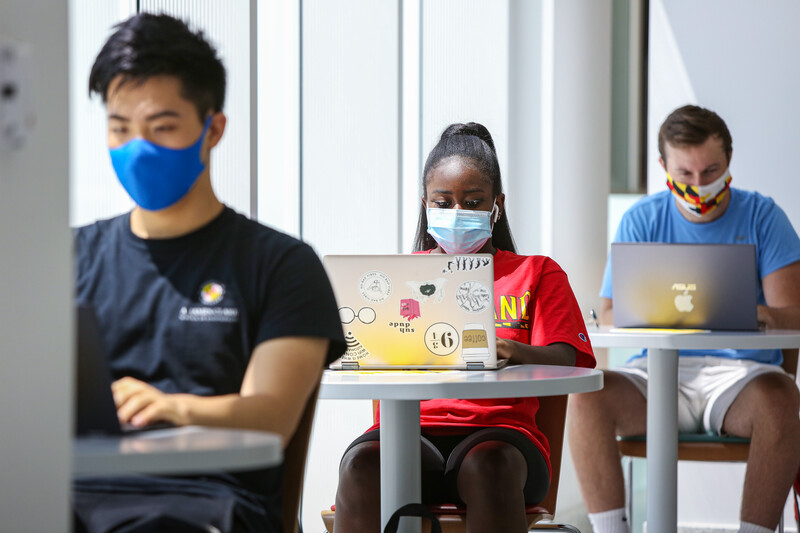 Hours: 8 am - 10 pm
These are the building hours and students may NOT remain in the lab past 10 pm. No exceptions. 
This lab is reserved for GEOG/GIS majors, ENSP Marine and Coastal majors, ENSP Global Environmental Change majors, ENSP Land Use majors, GIS/RS minors, GEOG MS and PhD students, and students enrolled in a GIS and/or RS course.
To use the labs you must email

geog-advise

[at]

umd.edu

with your UID to request ID card swipe access (this may take 2-3 business days).
Reservations are no longer required.
Rules
Please be aware that capacity is limited. As such, you may not exceed the posted occupancy signs. If a lab you want to use is full, please go to another lab (LEF1104, LEF1136, LEF1138). Lab spaces are first come, first served.
 

Use the cleaning supplies provided to clean your workstation both BEFORE and AFTER you use the space. The wipes may be used gently on the keyboards and monitors.


 

Maintain a strict 6 ft of social distancing. Students may NOT share a computer, use a closed computer, or move chairs.


 

Wear a mask at ALL TIMES. No exceptions.


 

Do NOT ever open the door, for anyone. Allowing someone without swipe access into the lab will result in immediate revocation of your swipe privileges.