The MS GEOINT program is proud to announce that two of our current students, Katie Toren and Dave Cook, have been awarded USGIF Graduate scholarships for 2021!
Congratulations to them both for this impressive achievement!  For a complete listing of this year's award recipients, go to the USGIF scholarship page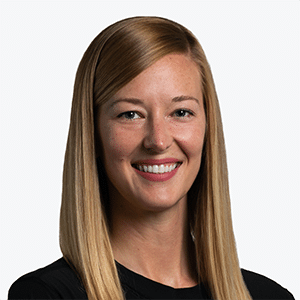 Katherine Toren holds a BA in Geography from UCLA and is pursuing her MS in GEOINT in our department. She enjoys sitting at the intersection of technology, science, and creativity and is most motivated by projects which improve the world leveraging GEOINT. Most recently, she and a classmate won the UMD Big Data Challenge 2021. With prior experience at NASA, Esri, L3Harris Geospatial, Oxford University, and various technology startups, Katherine plans to rejoin the geospatial community after graduate school and contribute her expertise in remote sensing, geospatial analysis, and product management to advancing the GEOINT tradecraft.
According to Katie, winning this scholarship gives her "a chance to become more deeply involved in USGIF and the GEOINT community as a whole. It demonstrates the real commitment this community is making to engage students early so that we can contribute our knowledge and experience - and leverage our novel perspectives - to meeting the needs of today and anticipating the challenges of tomorrow, together."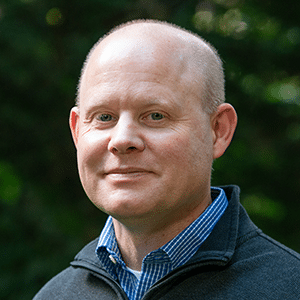 Dave Cook is a data science, GEOINT and AI/ML practitioner in Washington, D.C. who is obtaining his second graduate degree, a MS in GEOINT, through our department. He currently supports the Joint Artificial Intelligence Center at the DoD, and was also heavily involved with Project Maven in the Office of the Undersecretary of Defense for Intelligence- which focused in part on uses of computer vision in GEOINT/ISR (Intelligence, Surveillance and Reconnaissance). He has been working in GIS and GEOINT for over 25 years- supporting public safety, defense, intelligence, health and commercial entities and stakeholders across the US and around the globe. His experience has ranged from being an analyst, data scientist, data engineer, solution architect, developer, CEO and entrepreneur.
According to Dave, winning this scholarship "presents a great opportunity to fuel dialogue on building and measuring GEOINT data readiness for human-machine teaming (HMT). Reshaping GEOINT and MULTI-INT data readiness as the focal point- the locus to which all other things relate- of HMT is the area of greatest need, in my view, for the GEOINT profession across government. This molecular-type reshaping- in understanding and discovering how to evaluate and optimize data as an asset as it trains and drives AI/ML- is equally the area of greatest potential impact. I'm humbled the evaluation panel also felt this topic was worth funding and pursuing, and am excited to help reshape conversations around AI and Machine Learning from being code- and model-centric to data-centric."