Congratulations to Mona Williams on her receipt of the 2019 BSOS Outstanding Staff Award and Kuishuang Feng for his receipt of the 2019 BSOS Excellence in Research Award. Each year the College of Behavioral and Social Sciences selects award recipients from a diverse and expansive list of nominees across 10 departments. To have two faculty members from the Department of Geographical Sciences awarded these honors is a truly a great feat! Mona and Kuishang are exemplary staff and this well-deserved recognition highlights their exceptional standards and admirable work ethics.
The Outstanding Staff Award recognizes employees whose efforts have been extraordinary and who provide invaluable daily support of our students, faculty and administrators as they pursue their goals. Mona Williams has certainly excelled in these efforts in her role as a Research Coordinator for the department. She not only supports several large research grants but consistently demonstrates her dedication to our department and faculty by going above and beyond her job duties to ensure the success of ongoing projects.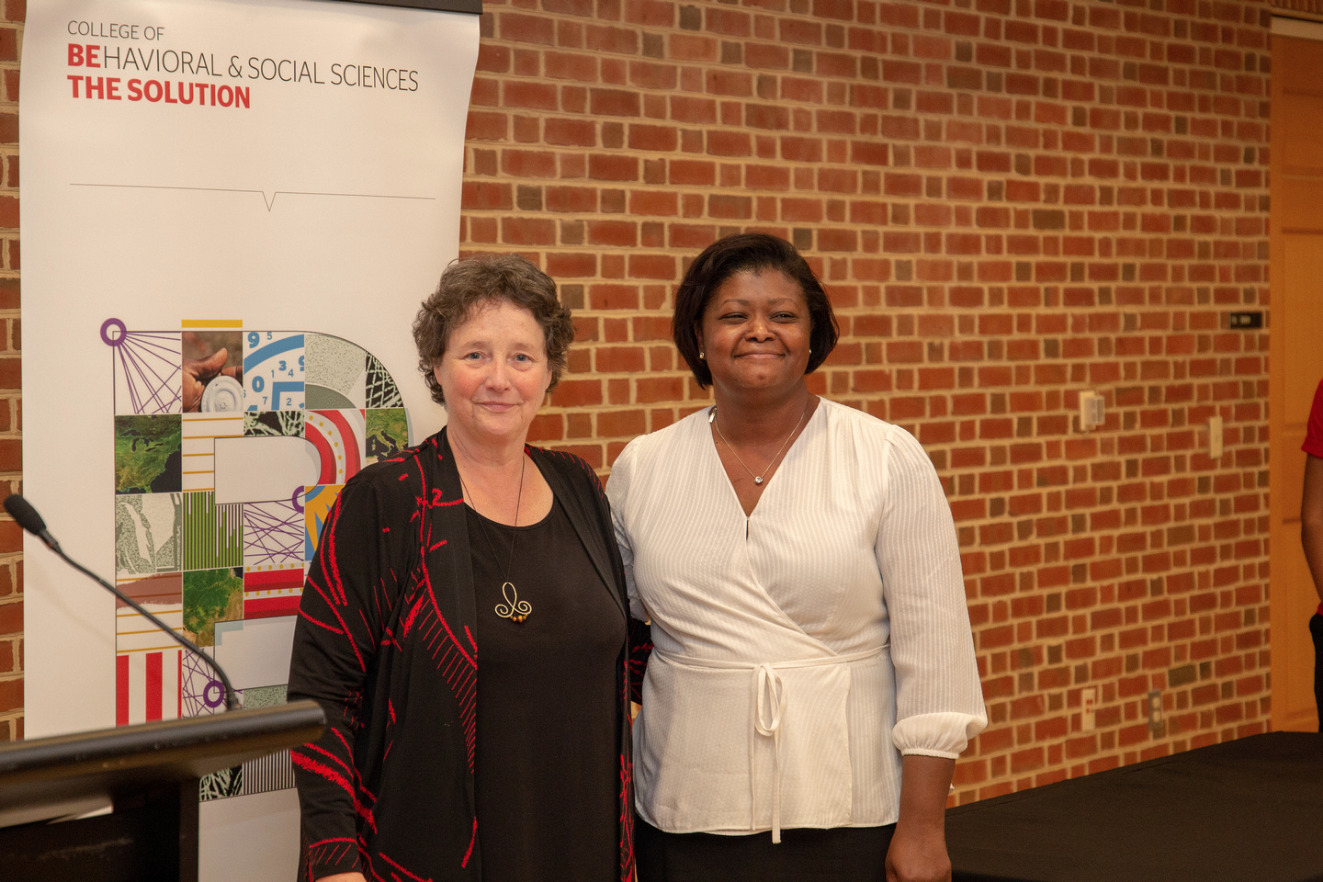 The Excellence in Research Award is a new award this year which highlights tenure-track and professional track faculty members who have made significant contributions to the research agenda of the College of Behavioral and Social Sciences over the past year. Kuishang Feng is currently a Principle Investigator on 5 different research projects as well as a Co-Principle Investigator on 3 more. With over 75 publications to his name and his ongoing research efforts focused on consumption-based environmental accounting at local, national, and global scales, it is no wonder that he is the inaugural recipient of the Excellence in Research Award.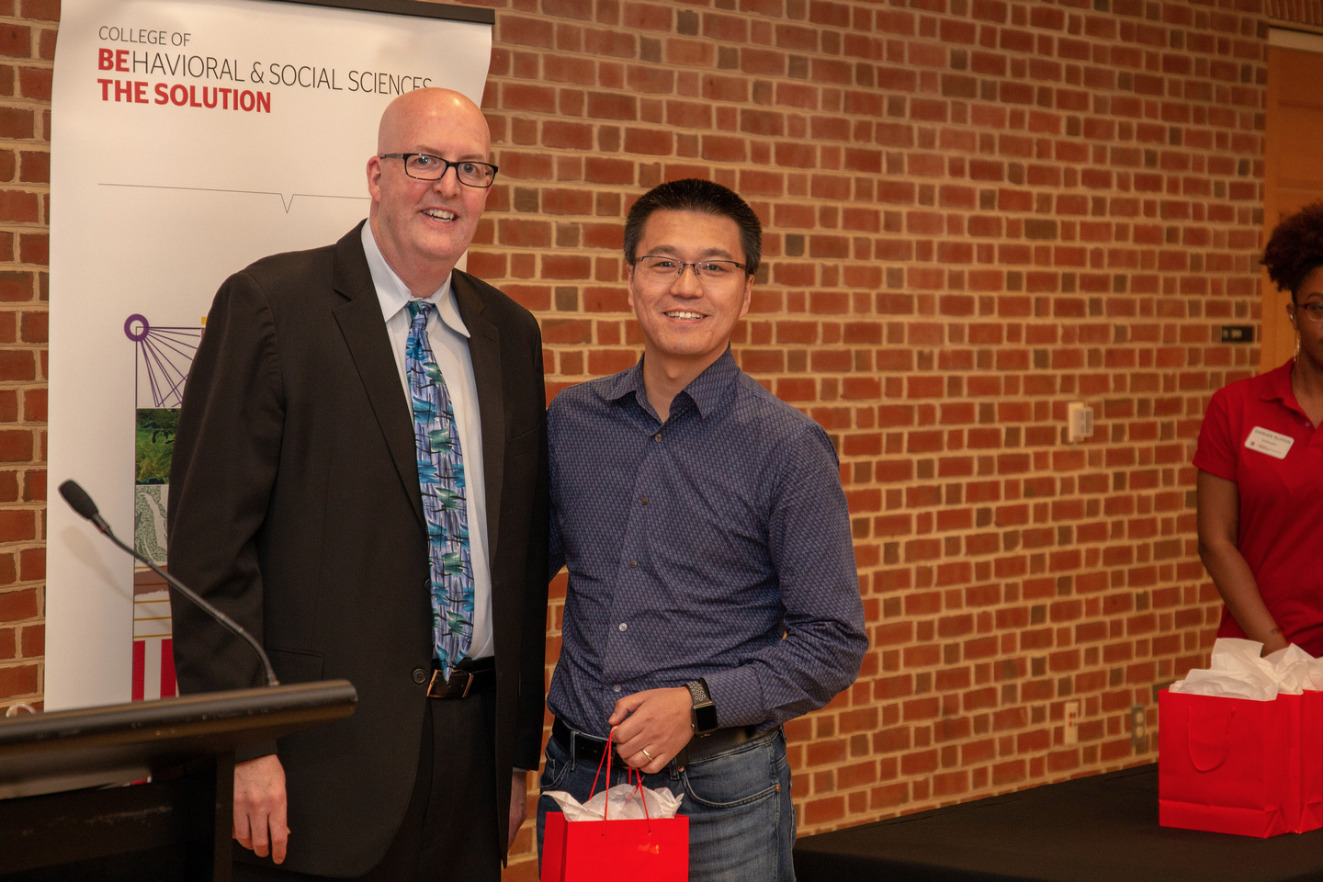 *Photo Credit: Tom Bacho, BSOS
Assistant Director of Creative Services

*