Members of the Department of Geographical Sciences came together on October 10th, 2017 to celebrate the 11th Annual BSOS Dean's Student Advisory Council (DSAC) Student-Faculty Dinner. Students from across The College of Behavorial and Social Sciences (BSOS) were invited to network with the BSOS Dean's Office, Departmental Chairs, Faculty, and Staff during the reception and ensuing three course dinner. The evening concluded with BSOS revealing their special ice cream flavor, created by the Maryland Dairy. Thank you to the BSOS DSAC for an excellent evening and thank you to all of our students who attended! 
If you are an undergraduate interested in participating in DSAC, nominations for the Geographical Sciences representative are typically soliticed in March. To learn more visit the DSAC website.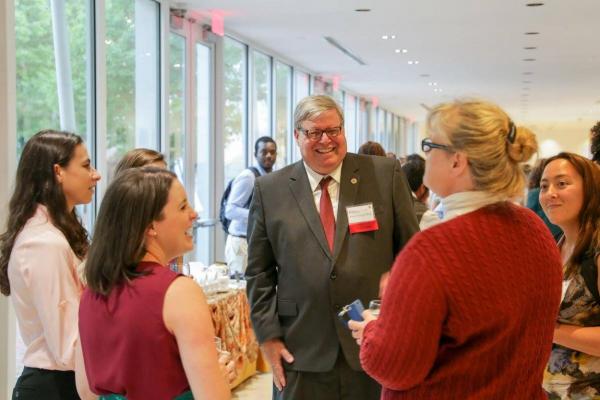 Psychology undegraduate students and Geographical Sciences graduate students chat with BSOS Dean Gregory Ball.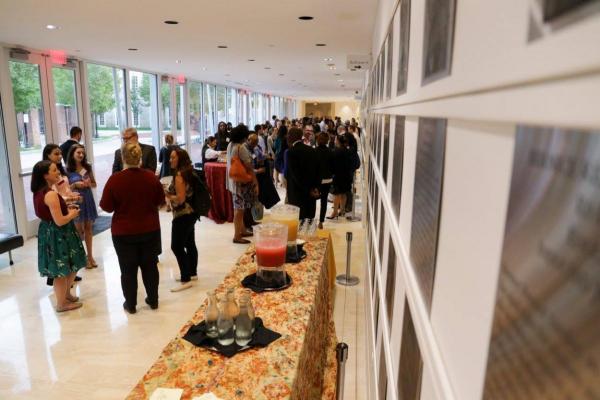 Faculty and students of the College of Behavioral and Social Sciences mingle during the pre-dinner reception.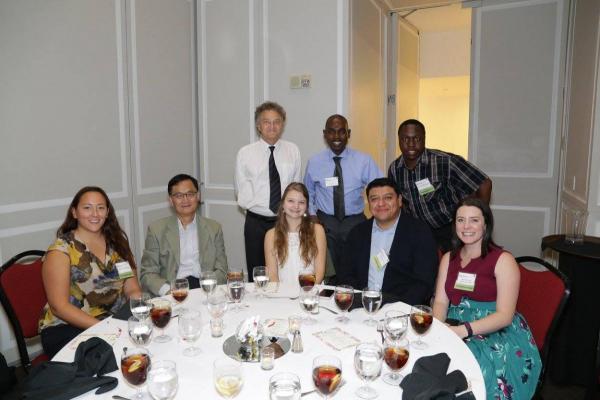 Members of the Department of Geographical Sciences enjoying dinner. From left to right, top row: Dr. Christopher Justice, Dr. Keith Yearwood, Undergraduate Chidi Obineche. From left to right, bottom row: PhD Student Alison Thieme, Dr. Laixiang Sun, Undergraduate Ariel Golightly, Dr. Ronald Luna, PhD Student Amanda Hoffman-Hall. 
Thank you Tom Bacho for the photos!