GEOG researchers, J.-C. Roger, S. Skakun, B. Franch and C. Justice, in collaboration with NASA Goddard Space Flight Center, J. Masek, Adjunct Associate Professor, E. Vermote, Adjunct Professor, and Junchang Ju, contributed to the NASA's Harmonized Landsat/Sentinel-2 (HLS) product. A new HLS version 1.4 was publicly released in November 2017.
HLS is a NASA initiative to produce a Virtual Constellation (VC) of surface reflectance (SR) data from the Operational Land Imager (OLI) and MultiSpectral Instrument (MSI) onboard the Landsat 8 and Sentinel-2 remote sensing satellites, respectively. The combined measurement enables global observations of the land every 2-3 days at moderate (<30 m) spatial resolution. The HLS project uses a set of algorithms to obtain seamless products from OLI and MSI: atmospheric correction, cloud and cloud-shadow masking, spatial co-registration and common gridding, illumination and view angle normalization and spectral bandpass adjustment. The HLS data products can be regarded as the building blocks for a "data cube" such that a user may examine any given pixel through time, and treat the near-daily reflectance time series as though it came from a single sensor.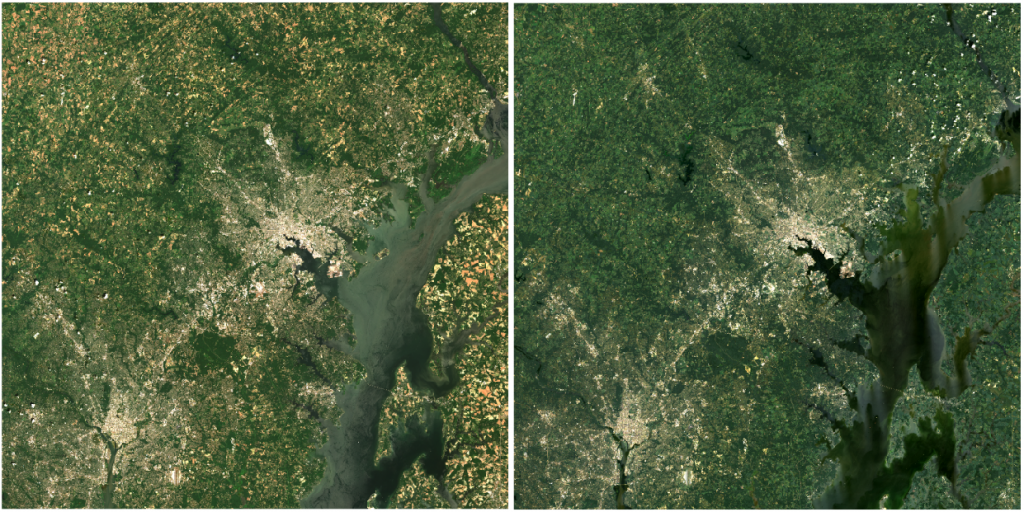 Details on the HLS generation were published in the top remote sensing journal Remote Sensing of Environment:
Claverie, M., Ju, J., Masek, J. G., Dungan, J. L., Vermote, E. F., Roger, J.-C., Skakun, S. V., & Justice, C. (2018). The Harmonized Landsat and Sentinel-2 surface reflectance data set. Remote Sensing of Environment, 219, 145-161. (https://doi.org/10.1016/j.rse.2018.09.002)
More information on HLS can be found on the web site https://hls.gsfc.nasa.gov, which also includes a link for downloading data, a program tool for automated/bulk downloads, and a comprehensive user guide.