GEOG Seminar Series
The Department of Geographical Sciences' seminars take place roughly once per month, on Thursdays, at 3:30 p.m. in 1124 LeFrak Hall, unless otherwise noted.  Meet & Greet sessions with seminar speakers take place from 3:00 to 3:30 pm. For further information, or to suggest possible speakers, please contact Katie Doyle at khollan3@umd.edu or Rachel Berndtson at rberndts@umd.edu.
*GEOG 798 students: You are required to attend 5 seminars (on or off campus, no webinars), one of which must be hosted by GEOG. A one-page critical review of each seminar attended is required as well.
 
SUMMER 2016 SEMINARS

SPRING 2016 SEMINARS

2015 SEMINARS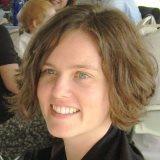 Dr. Jaqueline Waite - Co-CEO, National Council for Geographic Education
"Developing a Teaching and Learning Philosophy"
 
Thursday, 5 March - CANCELED 


Dr. Susan Wolfinbarger, Director of Geospatial Technologies Project, American Association for the Advancement of Science (AAAS)
"Remote Sensing for Documentation of Human Rights Violations"
 
Thursday, 26 March


Dr. Daniel Sui - Professor and Chair of Geography, Ohio State University
"Location-based social media: Opportunities and challenges for geographic research and spatially integrated social sciences"
TIME: 3:00 - 4:30 p.m.
 
Thursday, 2 April


Dr. Gregory Ball - Dean, College of Behavioral and Social Sciences, University of Maryland
"

Geographic Variation in Birdsong: What, Why and How?"


 
Thursday, 14 May

Dr. John E. Fa

 - Professor, Biology and Conservation Ecology, Manchester Metropolitan University, U.K.


"The impacts of bushmeat hunting on mammals in African tropical moist forests"