Areas of Interest
Economic Development and Growth
Land-Use and Ecosystem Services
Econometrics and Spatial Economics
Economic History and Rhetoric
Geographic Information Science and Geovisulation
Degrees
Degree Details

University of Minnesota, Applied Economics

Degree Details

University of Wyoming, Agricultural and Applied Economics

Degree Details

(Hons.), University of Iowa, Geography

Degree Details

(Hons.), University of Iowa, Economics
Awards
George M. Phillips Public Service Initiative Award, University of Maryland

Behavioral and Social Sciences Dean's Fellowship, University of Maryland

Comprehensive Funding Award, University of Wyoming

Certificate of Academic Excellence in Economics, University of Iowa

Economics Faculty Recognition Scholarship, University of Iowa

Rhodes Dunlap Scholarship, University of Iowa
Conferences
Evaluating the latent determinants of childhood malnutrition in Kenya and Nigeria: a hierarchical analysis American Association of Geographers Annual Meeting. Washington, D.C., April 3-7, 2019.

Reemployment Options in Appalachian Ohio's Coal Economy: A Skillshed Analysis. Mid-Continent Regional Science Association 48th Annual Conference. Oregon, Ohio, June 7-9, 2017.

State of the Region. The Sixth Annual Appalachian Ohio State of the Region Conference: A New Era in Economic Resiliency. Athens, Ohio, May 23, 2017.

Change Strategies for the Future of Grassland Birds in the Midwest: A Conservation Deliberation. Society for Conservation Biology, North American Congress for Conservation Biology Conference. Madison, Wisconsin, July 17-20, 2016.
Research Topics
Human Dimensions of Global Change - Coupled Human and Natural Systems
Land Cover - Land Use Change
Graduate Representative, Department of Geographical Sciences Graduate Committee

Member, Department of Geographical Sciences Department Committee

Executive Member, Geographical Sciences Graduate Student Organization

Member, Department of Geographical Sciences Department Orientation Committee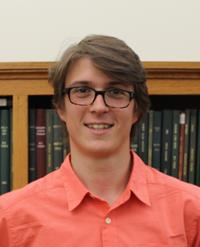 2176 LeFrak Hall
Department of Geographical Sciences
Office Hours
By appointment