Rachel is currently a Ph.D. Candidate in Geographical Sciences and Flagship Fellow at the University of Maryland, College Park. Through her research, Rachel is exploring how climate change governance can better reflect the complex, non-linear, and dynamic nature of social-ecological systems. Her current work focuses on the socioeconomic applications of NASA Carbon Monitoring System products to advance climate-smart land use with benefits for biodiversity.
As part of her professional development, Rachel has worked for numerous agencies and organizations, including the Texas Commission on Environmental Quality, A Rocha Peru, National Socio-Ecological Synthesis Research Center (SESYNC), Society for Conservation Biology, and the U.S. Environmental Protection Agency. During the summers, she teaches Environmental Law and Policy and Land Resources Policy at the Au Sable Institute of Environmental Studies in Michigan as an Assistant Professor. Prior to beginning this program, Rachel served as Y.E.C.A.'s National Organizer and Spokesperson and was a founding member of the Steering Committee, serving two years as Chair. She currently holds the position of Senior Advisor to the organization. 
In 2015, Rachel was named a White House Champion of Change for her efforts in protecting our environment and communities from the effects of climate change. In 2018, Rachel was named a Harvey Fellow by the Mustard Seed Foundation. 
Areas of Interest
coupled human-natural systems
climate change policy
conservation and development
carbon monitoring
strategic reforestation
Degrees
Degree Details

M.S. Sustainable Development & Conservation Biology, University of Maryland, College Park

Degree Details

M.P.P. Public Policy, University of Maryland, College Park

Degree Details

B.A. International Relations, Wheaton College (IL)

Degree Details

B.S. Environmental Studies, Wheaton College (IL)
Awards
2020-12-14

Sustainability Fund Grant (Year 2 Renewal), University of Maryland, College Park

2020-05-13

Outstanding Graduate Teaching Assistant Award, Department of Geographical Sciences

2020-02-12

Science for Public Good Fund Grant, Union of Concerned Scientists

2020-01-27

Sustainability Fund Grant, University of Maryland, College Park

2019-05-10

O.E. Baker Award for Outstanding Academic and Service Performance, Department of Geographical Sciences

2019-05-10

Outstanding Graduate Teaching Assistant Award, Department of Geographical Sciences

2018-05-08

Outstanding Graduate Student Government Assembly Member Award, University of Maryland, College Park

2018-05-03

Enlightening Talk Competition, 1st place, College of Behavioral and Social Sciences (BSOS), University of Maryland, College Park

2018-04-13

Best Student Presentation Award, 1st Place, Landscape Specialty Group, American Association of Geographers

2018-02-13

Harvey Fellowship, Mustard Seed Foundation

2017-09-05

SESYNC Graduate Student Research Fellowship (supported Graduate Pursuit 2017-2019)

2016-08-28

Behavioral and Social Sciences Dean's Fellowship, University of Maryland, College Park

2016-08-28

University of Maryland Flagship Fellowship
Conferences
American Geophysical Union (AGU), Annual Meeting - Poster Presentations

American Geophysical Union (AGU), Annual Meeting - Oral Presentation

NASA Terrestrial Ecology Science Team Meeting - Poster Presentation

American Association of Geographers (AAG), Annual Meeting - Oral Presentation, SESYNC Graduate Pursuit Research

American Association for the Advancement of Science (AAAS), Annual Meeting - Poster Presentation

American Geophysical Union (AGU), Annual Meeting - Paper Presentation

Association for Forest Spatial Analysis Technologies (ForestSAT), Annual Meeting - Paper Presentation

Sunbelt Conference of the International Network for Social Network Analysis - Paper Presentation, SESYNC Graduate Pursuit Research Team

International Association for Great Lakes Research (IAGLR), Annual Conference - Paper Presentation, SESYNC Graduate Pursuit Research Team

American Association of Geographers (AAG), Annual Meeting - Paper Presentation

American Association of Geographers (AAG), Middle Atlantic Division Meeting - Paper Presentation

National Socio-Enviornmental Synthesis Center (SESYNC), Graduate Student Workshop on Socio-Environmental Synthesis - Participant

American Association for the Advancement of Science (AAAS), Annual Meeting - Poster Presentation
| Course Name | Course Title | Semester | Syllabus |
| --- | --- | --- | --- |
| GEOG130 | Developing Countries | Fall 2019 | |
| GEOG330 | As the World Turns: Society and Sustainability in a Time of Great Change | Summer 2019 | |
| GEOG330 | As the World Turns: Society and Sustainability in a Time of Great Change | Winter 2020 | |
Research Topics
Carbon, Vegetation Dynamics and Landscape-Scale Processes
Campus

Founding Member and Officer, Graduate Science Policy at UMD (2019-Present)

Campus

Graduate Student Representative, Student Honor Council, Student Judiciary (2017-Present)

Campus

Member, Society of Flagship Fellows and McNair Fellows (2016-Present)

Campus

Vice President of Government Affairs, Graduate Student Government (2018-2020)

Campus

Chair, Academic Affairs Committee, Graduate Student Government (2017-2018)

Campus

Departmental Representative, Graduate Student Government (2016-2018)

State

Ex Officio Member, University System of Maryland Student Council (2018-2020)

National

Board Member, A Rocha USA (2020-Present)

National

Working Group Co-Chair, Research Funding and Funding Policy Committee, SAGE Coalition (2019-2020)

National

Senior Editor, FERNS: The Graduate Journal on Environmental Stewardship (2017-2019)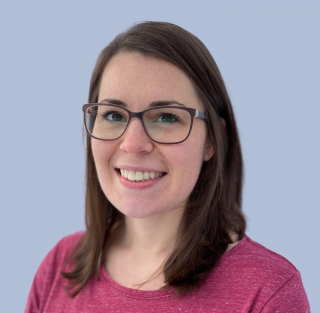 1150 Samuel J. LeFrak Hall
Department of Geographical Sciences
Office Hours
By Appointment