Diyang Cui is a Ph.D. candidate in Geographical Sciences at the University of Maryland, College Park. She holds B.S. in Geographical Information Sciences from Beijing Normal University. She has worked with Prof. Shunlin Liang on developing climate maps and detecting climate zone relocations and their implications on terrestrial ecosystems. In her time at UMD, she has served as a research assistant, working on coal power phase-out in China at the Centre for Global Sustainability (CGS). Her current research interests include climate change and biodiversity conservation, remote sensing, assessment of climatic exposure, and strategies for conservation and sustainable development.
Areas of Interest
Climate Change and Biogeography
Biodiversity Conservation
Remote Sensing
Degrees
Degree Details

Geographical Information Science, Beijing Normal University
Conferences
American Geographical Union (AGU) Fall Meeting

American Association of Geographers (AAG) Annual Meeting
Research
Cui, D., Liang, S., Wang, D., & Liu, Z. (2021). A 1 km global dataset of historical (1979–2013) and future (2020–2100) Köppen–Geiger climate classification and bioclimatic variables. Earth System Science Data, 13(11), 5087–5114. https://doi.org/10.5194/es
Cui, D., Liang, S., & Wang, D. (2021). Observed and projected changes in global climate zones based on Köppen climate classification. WIREs Climate Change, 12(3), Abstract. 07154. https://doi.org/10.1002/wcc.701
Cui, R. Y., Hultman, N., Cui, D., McJeon, H., Yu, S., Edwards, M. R., . . . Zhu, M. (2021). A plant-by-plant strategy for high-ambition coal power phaseout in China. Nature Communications, 12(1), 1468. https://doi.org/10.1038/s41467-021-21786-0
Cui, R. Y., Hultman, N., Cui, D.-Y., McJeon, H., Clarke, L., Yuan, J.-H., & Cai, W.-J. (2021). A U.S.‒China coal phaseout and the global 1.5 °C pathway. Advances in Climate Change Research, 2(4), e151. https://doi.org/10.1016/j.accre.2021.09.005
Cui, R., Hultman, N., Jiang, K., McJeon, H., Yu, S., Cui, D., . . . others (2020). A high ambition coal phaseout in China: Feasible strategies through a comprehensive plant-by-plant assessment. Center for Global Sustainability: College Park, Maryland, 37.
Research Topics
Geospatial-Information Science and Remote Sensing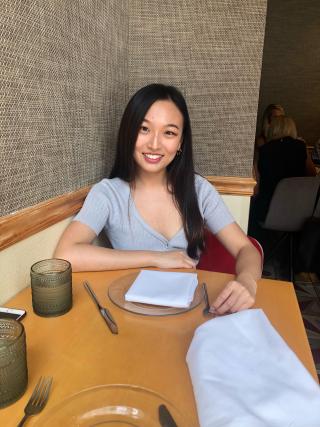 4600 River Road, Suite 334B2
Department of Geographical Sciences