Meredith is a Graduate Research Assistant and PhD candidate under Dr. Shunlin Liang. She has worked on developing and validating surface shortwave radiation estimates from satellite data with Dr. Liang's group, and on developing field-level crop yield models with Dr. Sergii Skakun.
Meredith's research leverages machine learning methods and satellite observations to estimate the total shortwave radiation that reaches Earth's surface and use those data to help improve crop yield forecasting. She earned her BS in Physics with a minor in Applied Mathematics from the University of Washington, and her MS in Atmospheric and Climate Dynamics from the Jackson School of Geosciences at the University of Texas at Austin.
For her teaching, Meredith has TA'd for Remote Sensing (GEOG 372), Introduction to Quantitative Methods (GEOG 306), and Geography of Environmental Systems (GEOG 201). She has been the instructor of record for Remote Sensing and guest lectured for Geography of Environmental Systems. Meredith completed the 2019 Johns Hopkins Teaching Institute at the Homewood Campus in Baltimore to learn more about research backed teaching methods to improve her students' learning.
In her time at UMD, Meredith has served as the Graduate Student Government Representative for GEOG, two years as an executive member of the department's Graduate Student Organization, worked with the Graduate School and Career Center to develop career self-management tools and training for graduate students, and served as the graduate representative on the GEOG Graduate Committee where she helped implement professional development programming for PhD students.
Areas of Interest
Remote Sensing
Machine Learning
Crop Yield Forecasting
Degrees
Degree Details

The University of Texas at Austin

Degree Details

University of Washington
Awards
Behavioral and Social Sciences Dean's Fellowship

Department of Geographical Sciences O.E. Baker Award
Conferences
AGU Fall Meeting, San Francisco, United States. Poster: A comparison of non-parametric techniques to estimate incident photosynthetically active radiation from MODIS for monitoring primary production

AGU Fall Meeting, Washington, DC. Poster: Intercomparison of machine learning algorithms for satellite derived estimates of essential climate variables
Research Topics
Geospatial-Information Science and Remote Sensing
Carbon, Vegetation Dynamics and Landscape-Scale Processes
Graduate Student Government, 2014-2015

Graduate Student Organization, 2015-2017

Graduate Committee, 2018-2019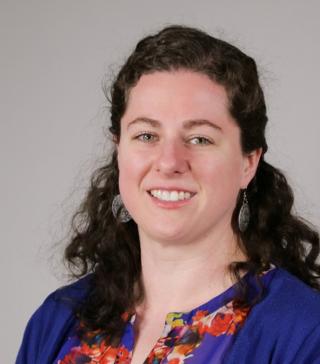 2138 LeFrak Hall
Department of Geographical Sciences