Recent collaborations between Chiang Mai University's (CMU) Geography Department and University of Maryland's (UMD) Department of Geographical Sciences have flourished with an intensive workshop held August 13-15 in Chiang Mai, Thailand.
UMD GEOG PhD students Rebecca Traldi, Ipsita Kumar, Matthew Cooper, Alison Thieme and Senior Faculty Specialist Christina Justice led the workshop entitled "Land Cover Change Detection & Visualization Training: Applying Geographical Sciences to Environmental Analysis." The workshop was hosted by CMU Geography Department Chair Liwa Pardthaisong and Professor Chanida Suwanprasit. Workshop participants included 15 Master's students and one Undergraduate student in addition to interested CMU faculty.  This three day training covered a range of topics highlighting the breadth of GEOG's expertise, and was particularly useful as CMU is looking to expand their graduate offerings beyond the Master's level and build a PhD program.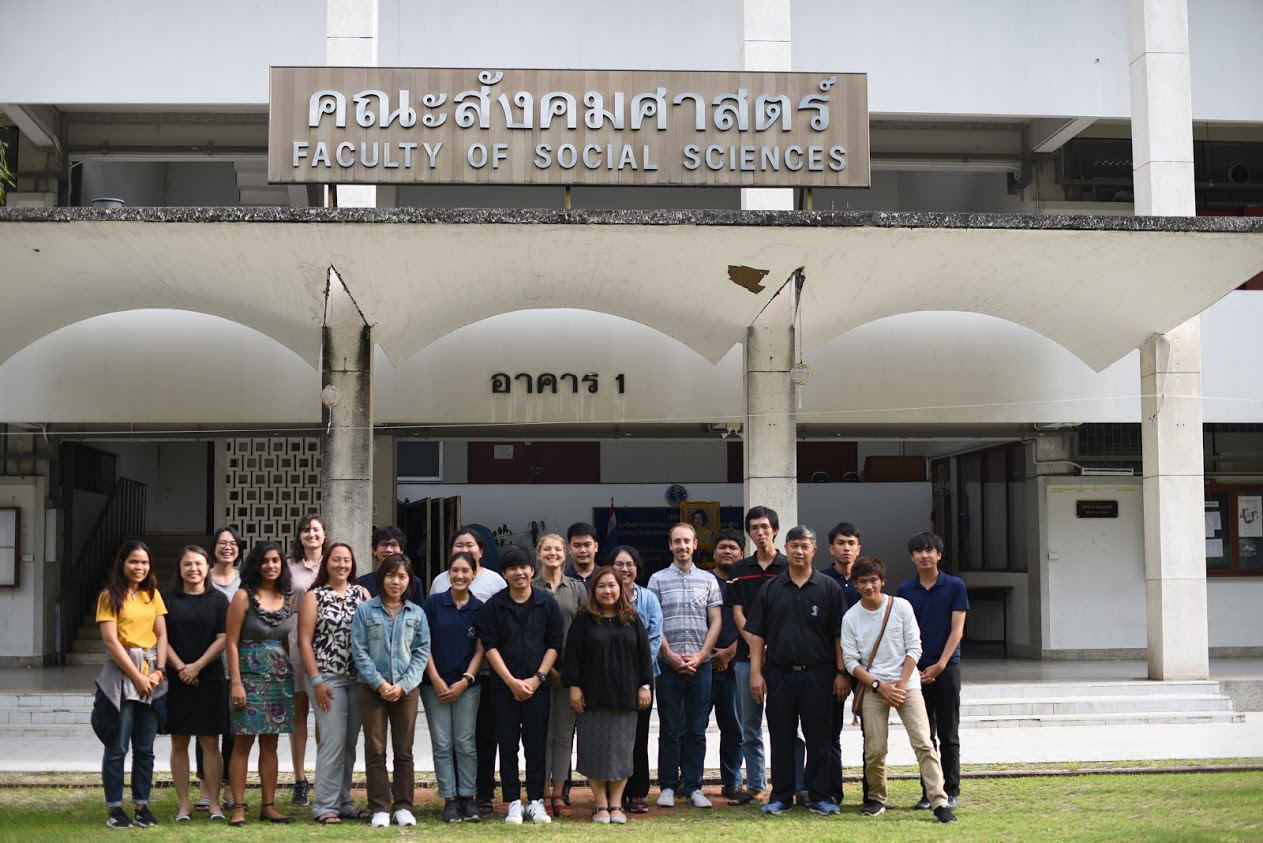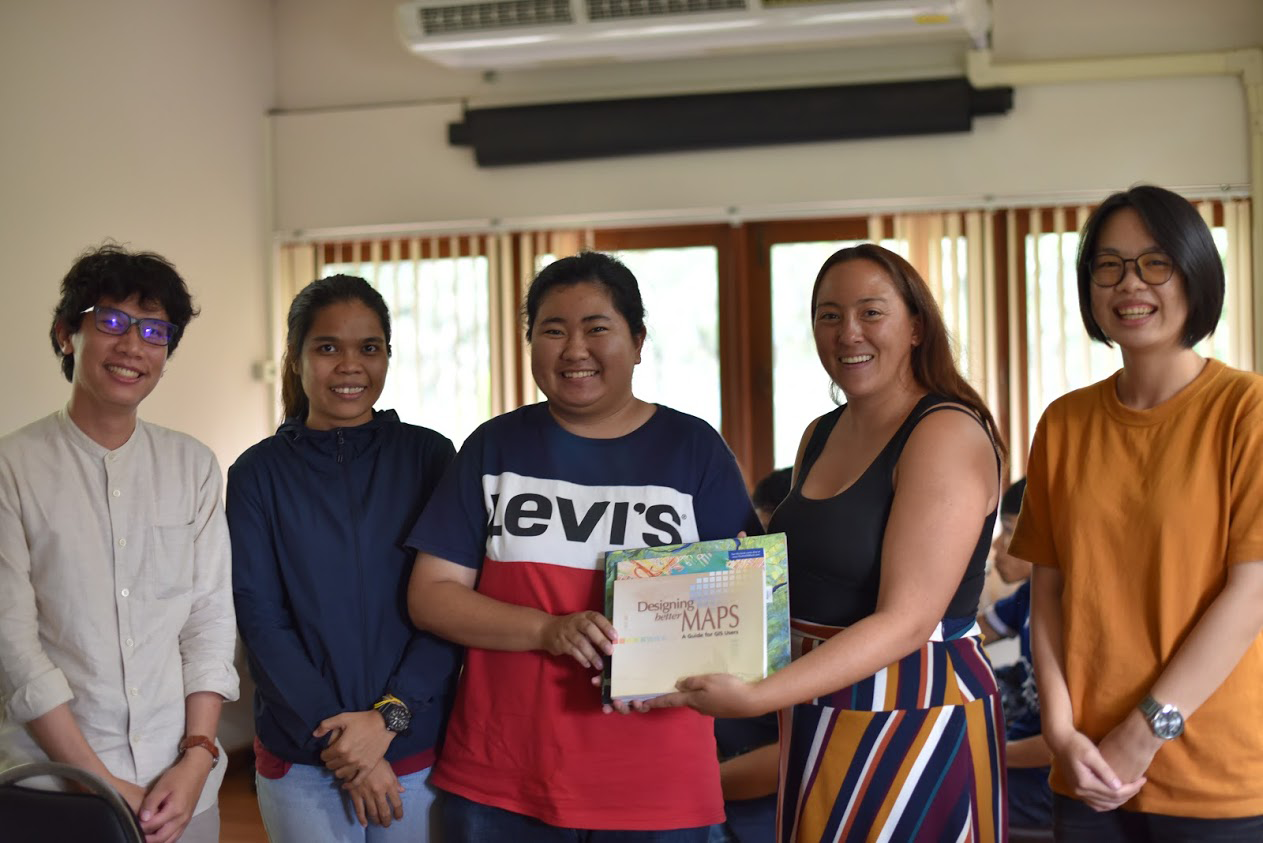 The workshop sessions focused on identifying forest change through remotely sensed imagery, learning the basics of R programming, applying geography to corporate sustainability, and using R and QGIS for data visualization and cartography. Workshop participants used the above tools to analyze change over time in local landscapes, and at a global scale. On the final day, building on techniques learned throughout the workshop, students participated in a map-making competition with prizes handed out to the winners.
This workshop was a valuable opportunity for CMU students to learn new techniques to apply to their research and for the UMD students to gain experience leading technical trainings, as well as to learn about the environmental issues currently facing Thailand. Northern Thailand faces a number of challenges including rapid changes in land cover and land use, air pollution driven by crop residue burning and transportation, flooding and flood management, and drought. Seeing the interest and engagement from the Chiang Mai students was a reminder of the importance of geographical research in addressing real-world problems.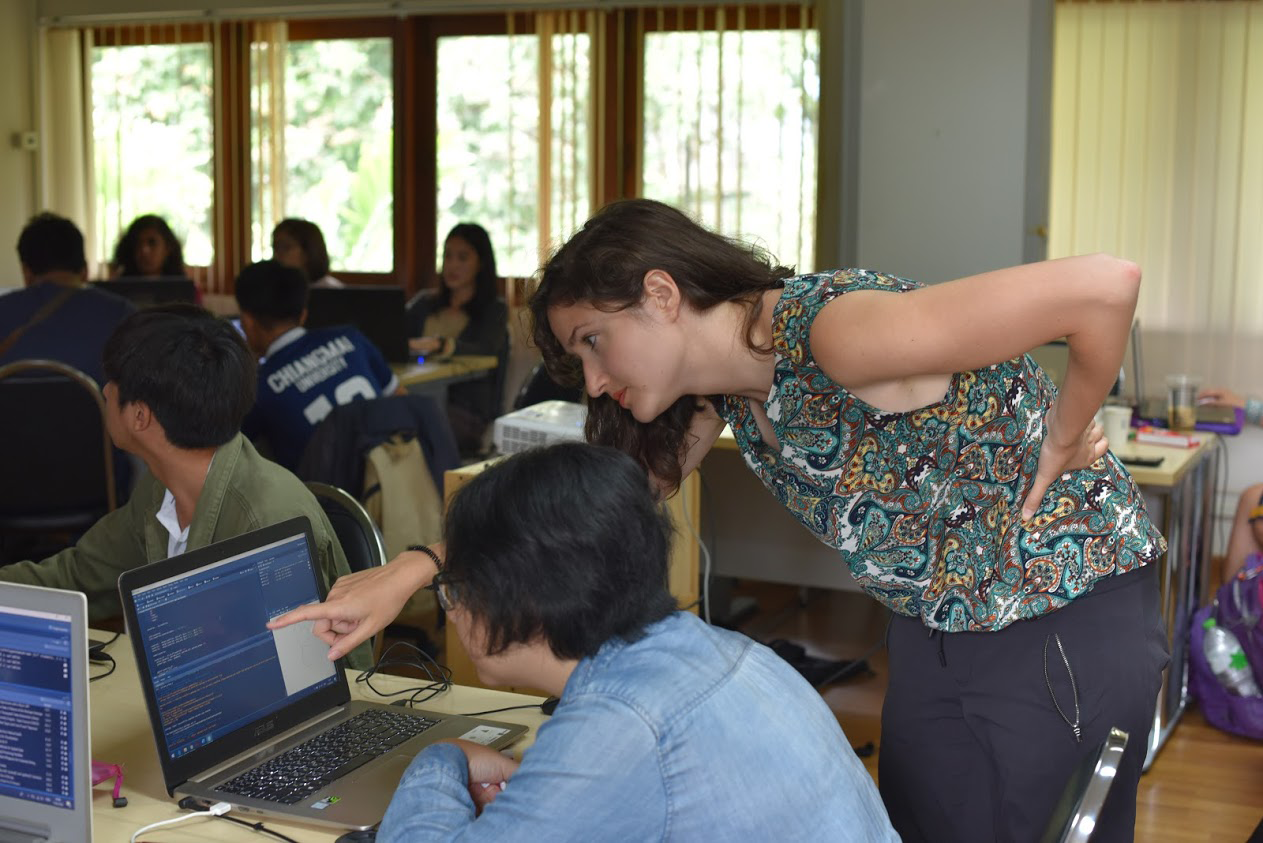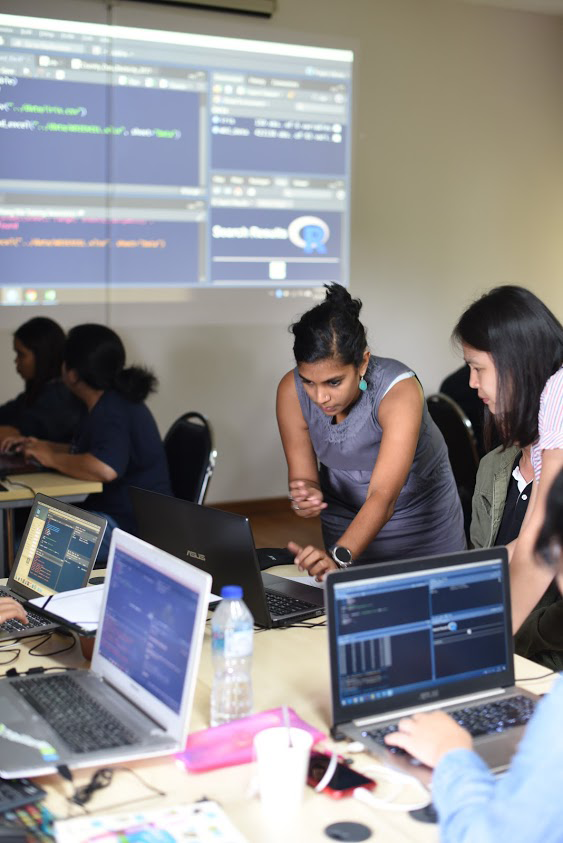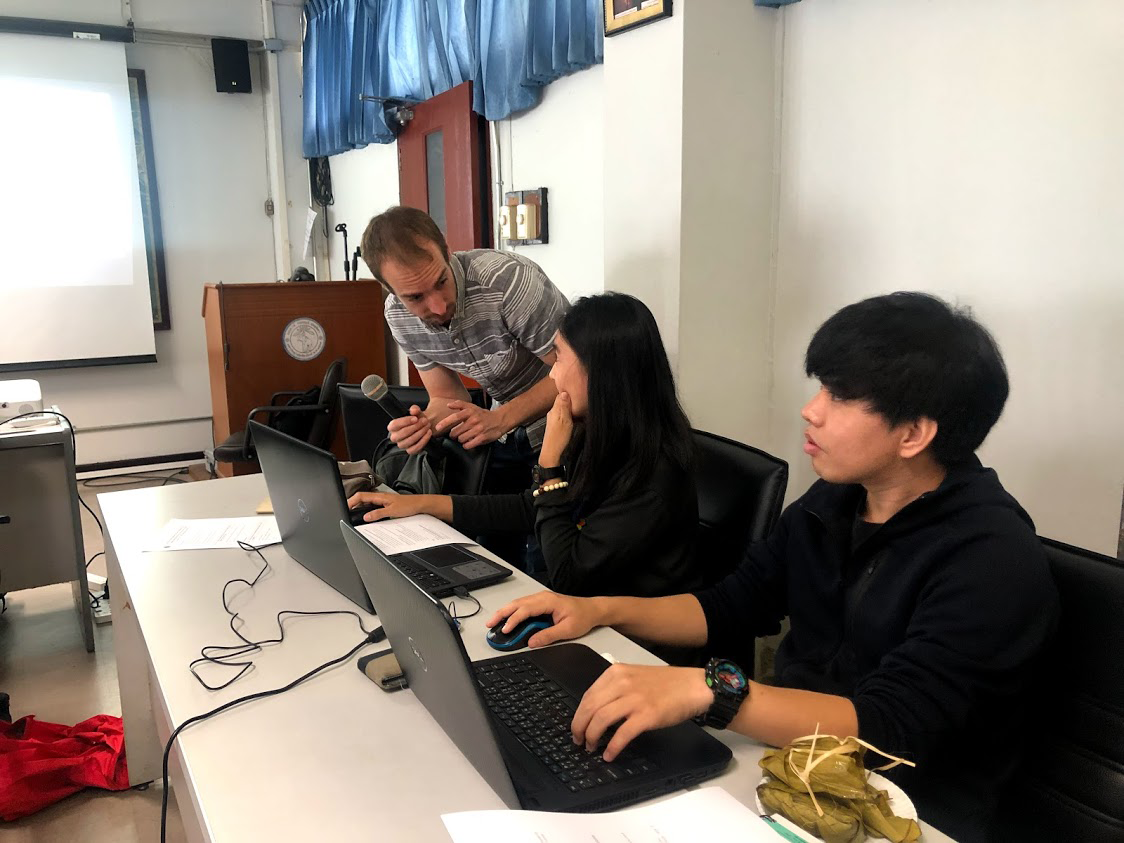 After the training, students provided feedback - as one student said, "I appreciated that all of the trainers were willing to teach and give time for all students." They particularly appreciated the opportunity to better understand research tools like R programming for data analysis and cartography. CMU students expressed a strong interest in future trainings and faculty look forward to continued collaborations with UMD. If you'd like to learn more about CMU Geography Department research efforts or would like to discuss collaboration, please contact Christina Justice justicec [at] umd.edu.