Geographical Sciences Faculty, Dr. Kuishuang Feng, Dr. Tatiana Loboda, and Dr. Catherine Nakalembe were among the 200 scholars and researchers honored at the Maryland Research Excellence Celebration on February 26, 2020 at The Hotel at the University of Maryland. Each were nominated by the Dean of BSOS and celebrated by the Provost and Vice President for Research for their distinguished research impacts. The Maryland Research Excellence Celebration is an annual, signature event co-hosted by the Office of the Vice President for Research in collaboration with the Office of the Senior Vice President and Provost to honor the distinct and notable accomplishments of University of Maryland researchers. The event offers the opportunity to recognize and celebrate the high-impact outcomes of the University of Maryland's research and scholarship community.
The nominees are recognized for demonstrably elevating the visibility and reputation of the university through transformative findings, achievements with evident societal impact, recognition by national or international groups, high-impact publications and significant external research funding. Tatiana's NIH and NASA supported research on malaria in Myanmar is expanding the visibility of geospatial data in addressing land use and related health issues in South and Southeast Asia. Catherine's work in East Africa supported by NASA and USAID is helping government agencies concerned with agriculture and food security harness the benefits of earth observation data. Kuishuang, through his prolific scholarly publications in high-ranking journals, is increasing the visibility of sustainability science and the Human Dimension of Global Change at Maryland.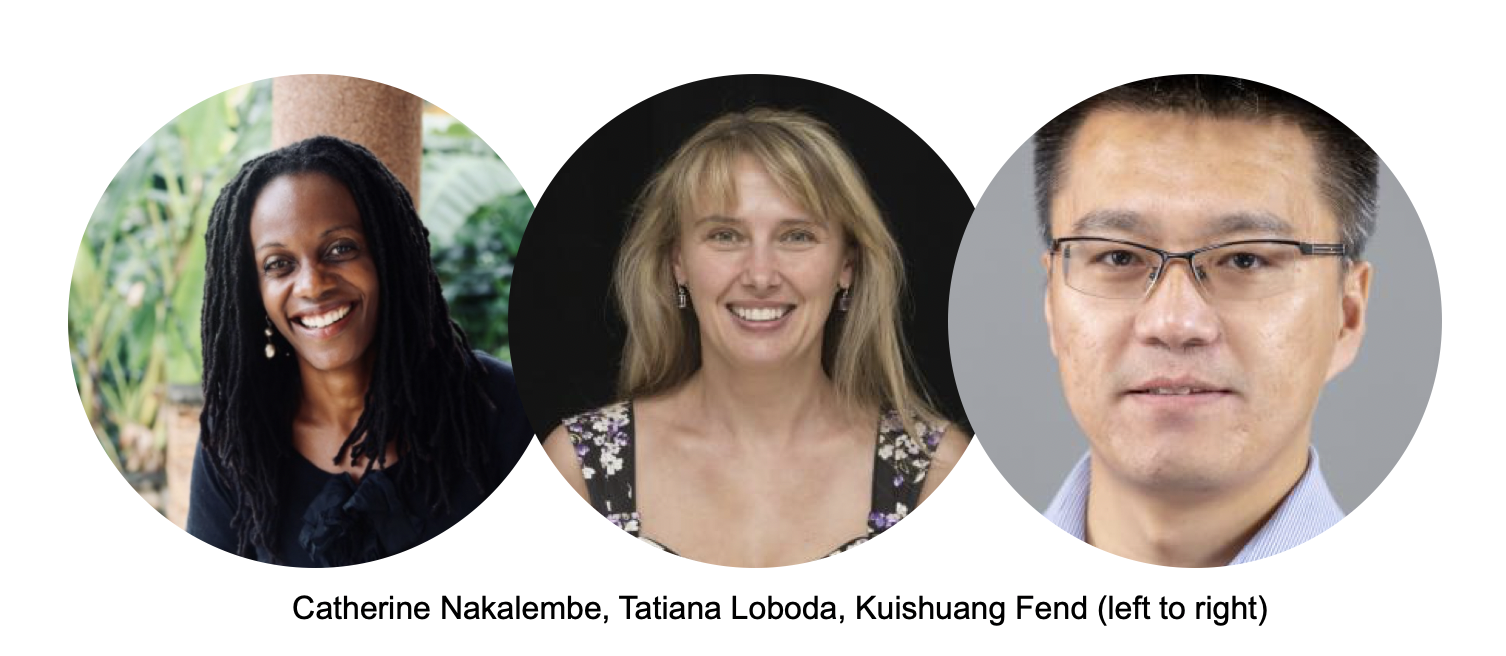 President Wallace Loh, Senior Vice President and Provost Mary Ann Rankin, and Vice President for Research Laurie Locascio were on hand at the event to recognize the honorees.
"The honorees we celebrate today represent the highest caliber of excellence in research and scholarship at the University of Maryland," said Locascio.
Up to 15 honorees were nominated by the dean of each college or school for demonstrably elevating the visibility and reputation of the University of Maryland Research Enterprise in one or more of the following ways:
Research findings that are both highly-cited and transformative to their field
Research achievements with demonstrable societal impact, such as change in policy, major external press coverage
Recognition by a national or international group
Research that is published in a renowned scholarly journal or publication in their field
Selection for an award via a funding competition with limited submissions
Selection for a Division of Research Tier 1/New Directions award
Selection for significant external research funding from a federal funding agency, foundation, corporation, non-profit, national laboratory, medical center, or other entity.
Read more on the UMD Division of Research website.