Dr. George Hurtt was awarded the University of Maryland's 2019-2020 Distinguished Scholar-Teacher Award. This university-level award was started in 1978 and honors a small number of faculty members who demonstrate exceptional achievements in both scholarship and teaching.
"George Hurtt is a great example of a Professor who combines his passion for research with his passion for teaching," said BSOS Dean Gregory Ball. "George performs cutting edge research with the use of remote sensing on land use patterns in Maryland and beyond and brings this work alive in the classroom by having students engage with the data he has collected. We are proud to have him as a member of the faculty."
Dr. Hurtt was nominated by Dr. Chris Justice, Chair of the Department of Geographical Sciences, and is the first awardee from this department in the history of the award. 
"Geographical Sciences has a great reputation nationally and internationally for research," Dr. Justice said. "It's great to see our faculty getting recognition at the campus level for both teaching and research. Congratulations, George."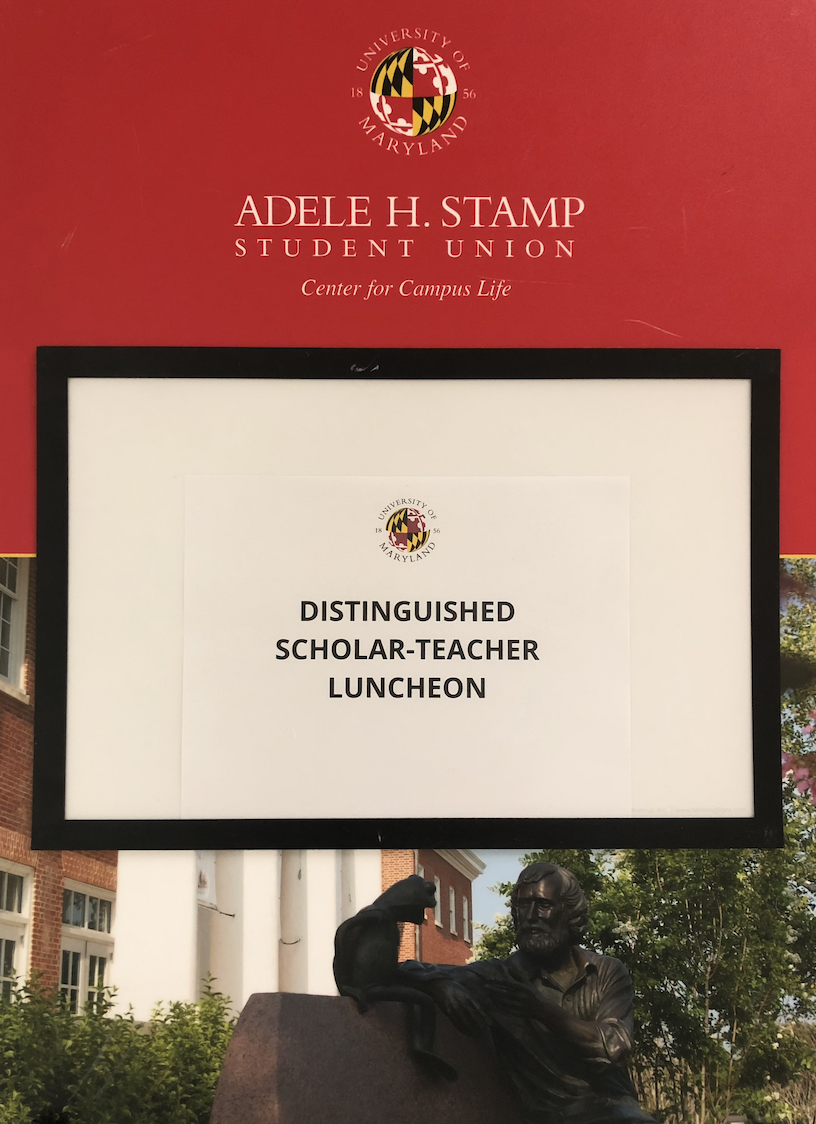 "It is incredibly humbling to receive this award," says Dr. Hurtt."UMD is an incredible institution where the very best of scholarship and teaching can integrate to produce the best in both. Fueling both is 'discovery', and the excitement that comes with discovering something new, be it to an individual or to society at large."
Dr. Hurtt was honored by the Senior Vice President and Provost Mary Rankin and previous DST award winners at a luncheon on April 24th with the three other awardees. He will present a lecture on his work during the Fall 2019 semester as part of this award and receives a $5,000 honorarium to support his professional activities.
Dr. Hurtt is the Research Director and a Professor in the Department of Geographical Sciences. He teaches multiple classes in the department with foci in land-use and biogeography, including both undergraduate and graduate courses, and advises numerous Ph.D. students as primary advisor or committee member. As part of his scholarship activities, Dr. Hurtt's research focuses on forests and land-use in the Earth system. He is currently the Science Team Leader of NASA's Carbon Monitoring System and also serves as Chair of the University Research Council.