Darrel Williams retired from NASA on January 30, 2010 after 35 years of federal service at the NASA Goddard Space Flight Center in Greenbelt, MD. He immediately re-employed as Chief Scientist at Global Science & Technology, Inc. in Greenbelt where he continues to work today.  For the nine years prior to his retirement from NASA, Williams served as the Associate Chief, then Acting Chief, of the Hydrospheric and Biospheric Sciences Laboratory within the Earth Sciences Division. From 1991 to 2001, Williams headed the Biospheric Sciences Branch, while also serving as the Landsat Project Scientist from 1992 - 2010.
Throughout his NASA career Williams was involved in the development of enhanced remote sensing techniques for assessing forest ecosystems worldwide. Landsat images depicting some of the techniques he developed have been on display at the Smithsonian Air and Space Museum since the early 1980s, with acknowledgement to Williams. His 1974 MS thesis at Penn State to investigate the use of Landsat data for mapping gypsy moth defoliation was one of the first MS theses based on computer analyses of Landsat image data rather than simple photo-interpretation of paper products. In the early 2000's Williams managed a multi-year NASA study (LBA ECO) of the forests in the Amazon River basin using imagery from NASA Earth observation satellites. In 2002, Williams was invited by the Government of Australia to serve as an expert reviewer of the Australian Greenhouse Offices' use of historical Landsat data for monitoring their forests in compliance with the Kyoto Protocol.  As Project Scientist during the Landsat 7 era, Williams worked closely with Dr. Samuel Goward to conceive and oversee the development and implementation of a sophisticated automated long term acquisition plan (LTAP) to ensure the acquisition of a robust global, seasonal archive of images of the Earth. 
Williams has made numerous high level presentations around the world during his career -- for example in Argentina, Australia, Brazil, Canada, China, Germany, Japan, Russia, South Africa and Switzerland. In September 2000, he gave the opening keynote address at the first "Exploring Earth from Space" event at the Smithsonian Air and Space Museum IMAX theatre in Washington, D.C.; the event was so successful that this has become an annual event held every September (except after 9/11). In 2007, Williams was asked by NASA upper management to create a gift "fit for a Queen," to be presented to the Queen of England during her visit to the U.S. in May '07 to celebrate the 400th anniversary of Capt John Smith's voyage to Jamestown. He conceived and oversaw the development of a unique satellite image poster to showcase NASA Earth science satellite missions by illustrating the routing of Capt Smith's voyage across the Atlantic to establish a colony at Jamestown.
Degrees
Degree Details

Physical geography, UMD CP, 1989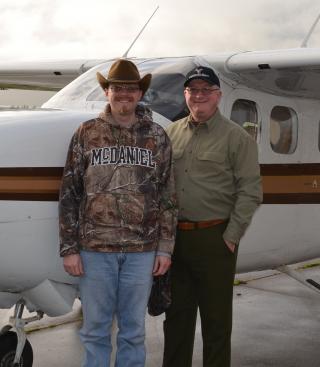 Off campus
Department of Geographical Sciences
Email
darrel.williams

[at]

gst.com