Dr. Townshend earned his BSc (1967) and PhD (1971) in geography from University College London. Dr. Townshend has held academic positions at the University of Dar es Salaam, Tanzania, the University of Reading, UK and Clark University in Worcester, Massachusetts. He also held a senior National Academy of Sciences fellowship at NASA's Goddard Space Flight Center. He has held affiliate positions at the University of Maryland's Institute for Advanced Computing Studies and the Earth System Science Interdisciplinary Center.
Dr. Townshend is a member of the Science Advisory Committee of the College of Global Change and Earth Sciences, Beijing Normal University and the Scientific Steering Committee of the Institute for Global Change Studies, Tsinghua University. He serves as a member of the editorial board of the International Journal of Digital Earth and is a member of the executive committee of the International Society for Digital Earth. He is chair of the advisory committee to the United Nations Environment Programme's Division of Early Warning and Assessment for North America. He has served on several committees of the National Research Council.
Under his leadership as chair (1989-1995 and 2001-2009), the Department of Geography earned a reputation as one of the leading US geography departments. His current research focuses on the rates and causes of vegetation cover change, especially deforestation, through the use of remotely sensed data from satellites, funded primarily through NASA grants. He is also the principal investigator of the Global Land Cover Facility, which houses the largest open access non-governmental online collection of Landsat data in the world. He is the author of more than 100 articles in the refereed literature and more than 30 book chapters.
Degrees
Degree Details

University College London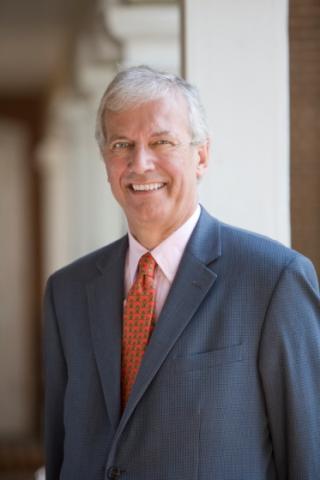 4321 Hartwick Road, Room 409
Department of Geographical Sciences