Areas of Interest
Development of remote sensing and advanced computing methods to integrate/fuse satellite sensor data and to map and characterize terrestrial change, the causes and consequences of land cover and land use change, and fire-climate-vegetation interactions.
Degrees
Degree Details

Edinburgh University, Remote Sensing and Image Processing

Degree Details

Lancaster University, Geophysical Sciences

Degree Details

Cambridge University, Department of Geography, Remote Sensing
Teaching Philosophy
Amazing lectures and laboratories that challenge students with different capabilities to think about and participate in Remote Sensing and Earth System Science; come to SDSU GIScCE and enroll in my classes :-).
Do intellectually stimulating research that is also relevant to remote sensing and broader science and applied user community needs for monitoring and modelling anthroprogenic - terrestrial ecosystem - climate interactions.
To place my few available service eggs in the baskets that will most likely benefit from them.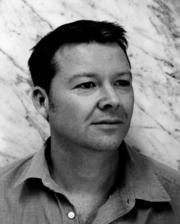 Michigan State University: Manly Miles Building, 1405 S. Harrison Rd, Room 101, East Lansing, MI 48824
Department of Geographical Sciences