Dr. Stephen Prince is a Professor Emeritus in the Department of Geographical Sciences at the University of Maryland. Prior to moving to the United States in 1987, he was an Associate Professor at the University of London, UK. Although formally retired (since 2014), he continues to be active in research at UMD. He is the author of over 100 peer reviewed articles and many other publications.  He has advised over 30 Doctoral and Masters students.
Dr. Prince's expertise is in vegetation remote sensing, using a wide range of satellite sensors, currently with special emphasis on dryland degradation and desertification. In he has worked on the carbon cycle at regional scales using remotely sensed data and field measurements, on global vegetation dynamics, monitoring and modeling land surface processes, and on methods to map desertification and relate it to its human causes. His current research is on dryland degradation in the Sahel, South Western USA, Middle East, and Australia.
Dr. Prince chaired the International Geosphere-Biosphere Programme (IGBP) Data Information System (DIS) Global Primary Production Data Initiative (GPPDI) and was Principal Investigator in the IGBP Global Analysis, Integration and Modeling (GAIM) Ecosystem Model-Data Inter-comparison (EMDI) program. He has assisted the UN Food and Agriculture Organization (FAO) and UNCCD in the establishment of ecosystem monitoring systems in West & Southern Africa and in the FAO GLADA program (Global Land Degradation Assessment in drylands). He was the NASA Project Team Leader for the HAPEX-Sahel international measurement campaign 1991-1993 in Niger, West Africa. Currently he is a Coordinating Lead Author for the UN IPBES Land Degradation and Restoration Assessment.
Areas of Interest
Dryland ecology at regional (Sub-Saharan Africa, SW USA, Middle East, Australia) to global scales.
Degrees
Degree Details

University of Lancaster, UK. Plant ecophysiology. 1971

Degree Details

University of Bristol, UK. Botany with Chemistry and Geology. 1966
UN Intergovernmental Panel on Biodiversity and Ecosystem Services (IPBES) - Coordinating Lead Author
Former Students
Dr. Niall Hanan

Professor, Geographic Information Science Center of Excellence (GIScCE), South Dakota State Universi

Dr. Scott Goetz

Professor, Northern Arizona University

Dr. Douglas Fuller

Professor and Associate Dean, Dept. of Geography and Regional Studies,University of Miami, FL

Dr. Jingli Yang

President and CEO, Earth Resources Technology, Inc., MD, USA

Dr. Konrad Wessels

Chief Scientist, CSIR, South Africa

Dr. Molly Brown

Physical Scientist, NASA,Goddard Space Flight Center, MD, USA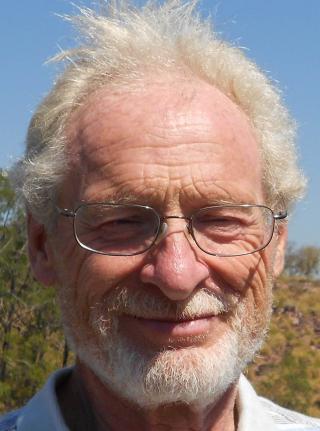 Rm. 1115, LeFrak Hall
Department of Geographical Sciences