My research interests lie in the use of geospatial technology for biological conservation applications, land use planning, wildlife habitat modeling and monitoring, food security applications, and information development. Most of my research has taken place in Africa. I am currently a collaborator on a conservation and land use planning project with the African Wildlife Foundation in the Democratic Republic of the Congo (DRC), where I apply spatial modeling, analysis, and capacity building in GIS to assist with community-based conservation projects to boost local livelihoods and promote forest conservation in the context of conserving the bonobo (Pan paniscus) great ape.  I also help lead a NASA-funded project with the Jane Goodall Institute that is focused on building a chimpanzee habitat monitoring decision-support system across Central and West Africa. In addition, I have a grant that is testing the use of unmanned aerial vehicles (UAVs, or drones) for supporting anti-poaching activities with the African Wildlife Foundation in northern DRC. Previously, I have also worked on a food security project in Tanzania aimed at promoting the use of Earth observations for systematic agricultural monitoring.
Here are some places where you can learn more about my work:
I enjoy teaching GIS and leading trainings to teach others how to apply geospatial data and tools in order to study land use and land cover change and assist conservation decision-making. I have taught Master's level classes in GIS for both the University of Maryland and Kyoto University in Japan and have led several technical training workshops in GIS and conservation.
I have been working at the University of Maryland Department of Geographical Sciences since 2006. Prior to this, I worked with the World Resources Institute (WRI) on ecosystem services mapping in Kenya and with the University of Georgia's Natural Resources Spatial Analysis Lab on land use/land cover change mapping using remote sensing. I received both my PhD and Masters degrees from the University of Maryland and a BA in Geography from Indiana University in Bloomington, IN.  
I am currently serving as Vice President of the Society for Conservation GIS (SCGIS) and I co-lead the Washington, DC chapter of SCGIS. I also serve on the Advisory Board for Congo Education Partners (CEP), a non-profit that builds capacity for a small rural college located in northern DRC.
Areas of Interest
Conservation land-use planning
Habitat fragmentation, landscape connectivity, and habitat suitability analysis
Land use/land cover change and deforestation monitoring
Participatory mapping
Food security
Degrees
Degree Details

(May 2012) Geographical Sciences, Univ. of Maryland

Degree Details

(May 2007) Geography, Univ. of Maryland

Degree Details

(May 2000) Geography, Indiana University
Vice President, Society for Conservation GIS (SCGIS) (www.scgis.org)

Co-Organizer, Society for Conservation GIS (SCGIS) Washington, DC Chapter

Capacity Building Committee, Conservation Remote Sensing Network (CRSnet)

Advisory Board Member, Congo Education Partners (http://www.congoeducationpartners.org/)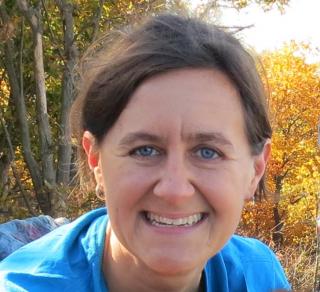 4321 Hartwick Rd., Suite 400
Department of Geographical Sciences