Byron graduated from the University of Maryland with dual bachelor's degrees in Criminology & Criminal Justice and Geographical Sciences. In graduate school he continued to expand his knowledge in the field by pursuing a master's in Geographical Sciences and a graduate certificate in GIS. He has previous experience as a GIS practitioner working as technician, cartographer, and analyst. On the administrative side, Byron currently serves as the department scheduler, overseeing course schedules, OES course budgeting and instructor contracting, and manages course and program proposals. Additionally, he serves as a teaching assistant for various courses in the MSGIS program such as Digital Image Processing & Analysis, Spatial Statistics, and Spatial Databases, and has been an instructor for Introduction to GIS. He is currently pursing his GISP certification to hone his skills and knowledge in the field. 
Degrees
Degree Details

Geospatial Information Sciences

Degree Details

Geographical Sciences

Degree Details

Geographical Sciences

Degree Details

Criminology & Criminal Justice
Current Students
Former Students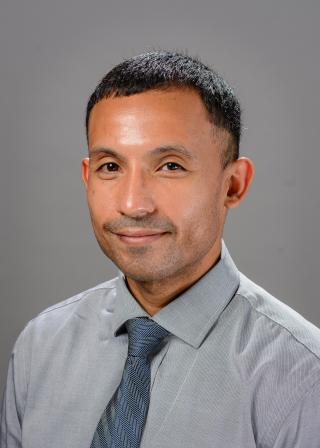 1149a Samuel J. LeFrak Hall
Department of Geographical Sciences
Office Hours
By appointment.