I am originally a Geologist with a specialty in Environment and Geomorphology. I completed a Master of Engineering in Geology and a Master of Geological Sciences before focusing on Remote Sensing data processing for erosion processes.
During my PhD I focused on using Remote Sensing data to quantify the erosion processes in a volcanic tropical island: La Reunion, in the Indian Ocean. This led me to use a very broad range of data, from Terrestrial LiDAR, to aerial imagery, drone imagery and DGPS in a very remote area. Apart from the technical skills, I learned very valuable skills in terms of organizing data acquisition surveys and project management in general.
After my PhD I moved from France to the US to pursue my career as a Researcher as a Postdoctoral fellow at the University of Delaware. There I studied the Mid-Atlantic rivers streambank erosion factors using field surveys and high-res topographic data.
I am currently a Lecturer in the MSGIS Program at University of Maryland, where I teach most specifically LiDAR and Programming classes.
Areas of Interest
LiDAR-based erosion quantification
Natural Hazards (landslides, floods)
Archive RS Data Use
Coastal Erosion
Online course development
Degrees
Degree Details

2017 - University of Western Brittany

Degree Details

2013 - Geosciences - University of Western Brittany

Degree Details

2013 - Master of Engineering in Geology - LaSalle Beauvais Polutechnical Institute
Current Students
Former Students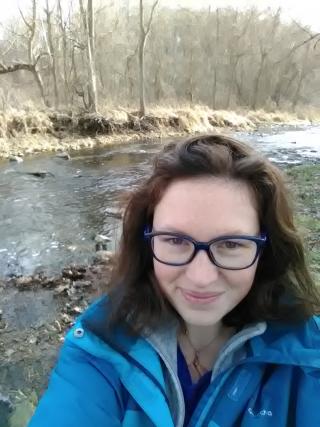 # 2178 Lefrak Hall
Department of Geographical Sciences