Software Engineer worked on developing variety of GIS applications. Has knowledge in integrating various Open Source technologies to cater the needs of the users. Has extensive experience specializing in web development and standalone applications and in implementing full software life cycle process including requirement analysis, design, prototyping, interface implementation, testing, deployment and maintenance.  Has experience in developing applications in Hadoop framework using various echo system tools of Generation 1 and Generation 2.
Specialties: Web development, Open Source technologies, Map Server technologies, Tile caching, Drupal, Torque PBS, C programming.
Big data technologies: Hadoop Generation 1, Hadoop Generation2, YARN, Map Reduce, Flume, Sqoop, HIVE, PIG, Spark, Scala, Oozie, Apache Kafka, visualization tools such as Tableau, Integration tools such as Pentaho.
Programming languages: Java, PHP, C, Python
RDMS: MySql, Oracle, SQlite, PostgreSQL
No SQL databases:  Proficient in MongoDB, has knowledge in Cassendra.
Websites Developed:
Custom (Product visualization & distribution):
http://carpe.umd.edu/carpemaps (CARPE visualization and distribution system)
http://glad.umd.edu/gladmaps/globalmap.php (GLAD visualization and distribution system)
http://globalweld.cr.usgs.gov (Retired)
Degrees
Degree Details

Information Systems, 2008

Degree Details

Computer Science & Engineering, 2006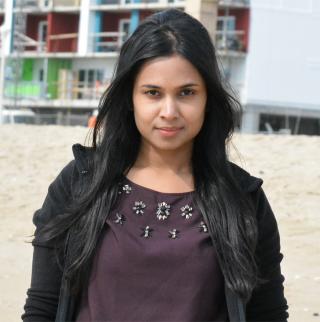 Hartwick Building
Department of Geographical Sciences