I am a Professor of Remote Sensing the College of Natural Resources at the University of Idaho; until 2012 I was with the Department of Geographical Sciences at the University of Maryland, as Assistant Research Scientist (2005-2009) and Associate Research Professor (2009-2012).
I held research fellowships at the Italian national Research Council (2004-2005) and at the Institute for Environment and Sustainability of the European Commission's Joint Research Center (2002-2004), and was a visiting scientist at the Natural Resources Institute - University of Greenwich (2000-2002).
Areas of Interest
Global scale applications of low and medium resolution satellite data
Remote sensing of fire
Multitemporal algorithms
Validation of low resolution thematic products
REDD+
LiDAR
Inversion of Radiative Transfer Models
Degrees
Degree Details

Environmental Engineering, 2000, Politecnico di Milano, Italy

Degree Details

Geodesy and Geomatics, 2005, Politecnico di Milano, Italy
The overarching theme of my research, teaching and outreach activities is the use of Earth Observation satellite remote sensing systems for global environmental monitoring. My current research focuses on the production, validation and analysis of global and continental scale datasets from remotely sensed dataset, with a particular emphasis on algorithm development for burned area mapping, estimation of vegetation biophysical parameters, and forest monitoring.
My service and outreach philosophy is to facilitate the use of Earth Observation data and products beyond the science community; as part of this effort, I am a member of the GOFC-GOLD Fire Implementation Team, and of the CEOS CalVal Land Product Validation Team. I am one of the core authors of the GOFC Sourcebook on REDD+, which provides guidance for the use of remote sensing data in carbon accounting, using methods compliant with the IPCC guidelines.


CEOS Cal Val, Land Cover Product Validation Subgroup, Fire Product Validation focus area, co-Chair

GOFC-GOLD Fire Implementation Team, member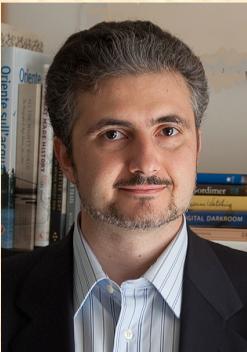 Forest Rangeland and Fire Sciences, University of Idaho
Department of Geographical Sciences