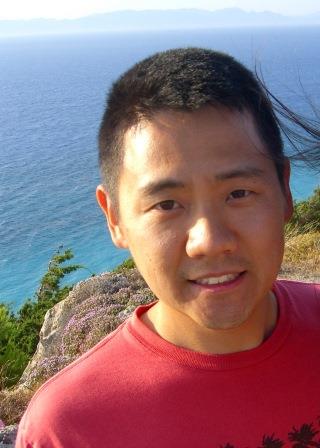 The College of Behavioral and Social Sciences (BSOS) and the Department of Geographical Sciences (GEOG) join the University of Maryland (UMD) community in honoring the life of Brian Ross Melchior, who passed away on Saturday, October 24, 2015, after a yearlong battle with gastric cancer.  Brian received both his B.S. in Environmental Science and Policy (2002) and his M.A. in Geography (2004) from UMD College Park. His Masters research, which was advised by Dr. Scott Goetz, focused on using land use and land cover metrics to predict stream and watershed health. He was also a Graduate Research Assistant for the Mid-Atlantic Regional Earth Science Application Center (RESAC) where he conducted Geographic Information Systems (GIS), remote sensing, and statistical analyses to measure and predict land use and land cover change within the Chesapeake Bay watershed.
Following this, Brian worked as a Geographer for the U.S. National Ice Center, with the U.S. Navy in Suitland, Maryland. He served as a subject matter expert in mapping and computer cartography for sea ice mapping and analysis. He then served as Geographer with the Joint Global Change Research Institute (JGCRI) in College Park, where he modeled impacts of land use on current and future greenhouse gas emissions under different policy scenarios.
For the past five years, he served as Maritime Geographer at the U.S. Department of State in Washington, D.C., where he was a maritime geographic and technical expert in law of the sea, and related ocean activities that may affect U.S. ocean policy. He served as the maritime geography expert at U.S. maritime boundary negotiations and developed, coordinated, and implemented U.S. policy and positions pertaining to maritime limits and boundaries. His many accomplishments included successful negotiations of maritime boundary agreements and the production of several reports and papers on maritime limits and boundaries.
Brian's ties to GEOG were strong. He met his wife, Minnie Wong, who began her Master's program one year after Brian, during one of the classes that they took together. Minnie continued to work as a Faculty Research Assistant in GEOG for seven more years, and still maintains a strong connection to the department through her work at the NASA Goddard Space Flight Center. 
Brian loved the geographical sciences, as well as learning about mapping and technology. He was a passionate environmentalist and enjoyed outdoor activities such as hiking, cycling and camping.
The Department joins Brian's family, friends and loved ones in honoring him through memorial contributions to the Brian R. Melchior Memorial Endowed Research Fund for Geographical Sciences. Checks for the fund should be made payable to the University of Maryland College Park Foundation - please include "In memory of Brian Melchior" in the memo portion of your check - and mailed to:
c/o Jennifer Kilberg
BSOS External Relations
0145 Tydings Hall
University of Maryland
College Park, MD 20742
Alternatively, you may make an online contribution by clicking here. After entering the amount you wish to donate, click the "Give Now" button. You will then be able to complete your payment information. Gifts made to the newly established Brian R. Melchior Memorial Endowed Research Fund for Geographical Sciences will provide research funds to students within the Department of Geographical Sciences.  We thank you kindly for your contribution.